Audits
---
When approving a new supplier, one should view their production facility in person at least once. The scope of a product audit varies depending on the technical requirements, but at its heart the aim is to determine a) if the production methods are appropriate and capable of routinely producing a product with the desired qualities, b) if the quality control can reliably detect all possible errors, c) if the responsible personnel are sufficiently capable, and d) if the accompanying documents are able to verify that the quality control methods were applied correctly and consistently.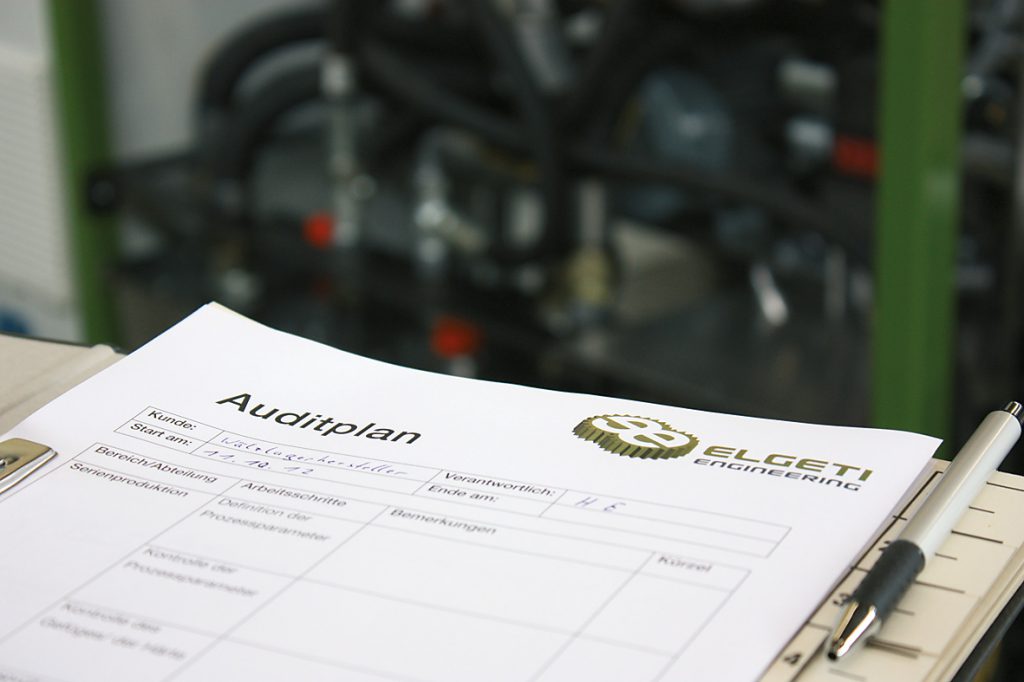 Especially when it comes to gearboxes, there are many parameters in the design that impact production methods. For example, a pinion correction can lead to a more efficient utilization of the available space and thus allow the parts to be significantly smaller. However, when all of the calculations are carried out, it is necessary to design the corresponding geometry, then produce and inspect it – and precicely this capability is at issue during the audit.
The case is similar with welded constructions such as gearbox housings. Depending on the inspection method or subsequent heat treatment, the calculations may assume higher strengths. Here again, the aim of the audit is to determine the consistency between design, production and inspection.